SGA Security: Advanced Technology for Comprehensive Security Solutions in East Africa
ICoCA Certified Member since June 2022
Innovation and Expertise in East Africa's Private Security
With a dedicated workforce of more than 19,000 employees, SGA Security (SGA) has established itself as a strong player in the East African private security industry, serving governments, corporations, and individuals in the region for over 54 years.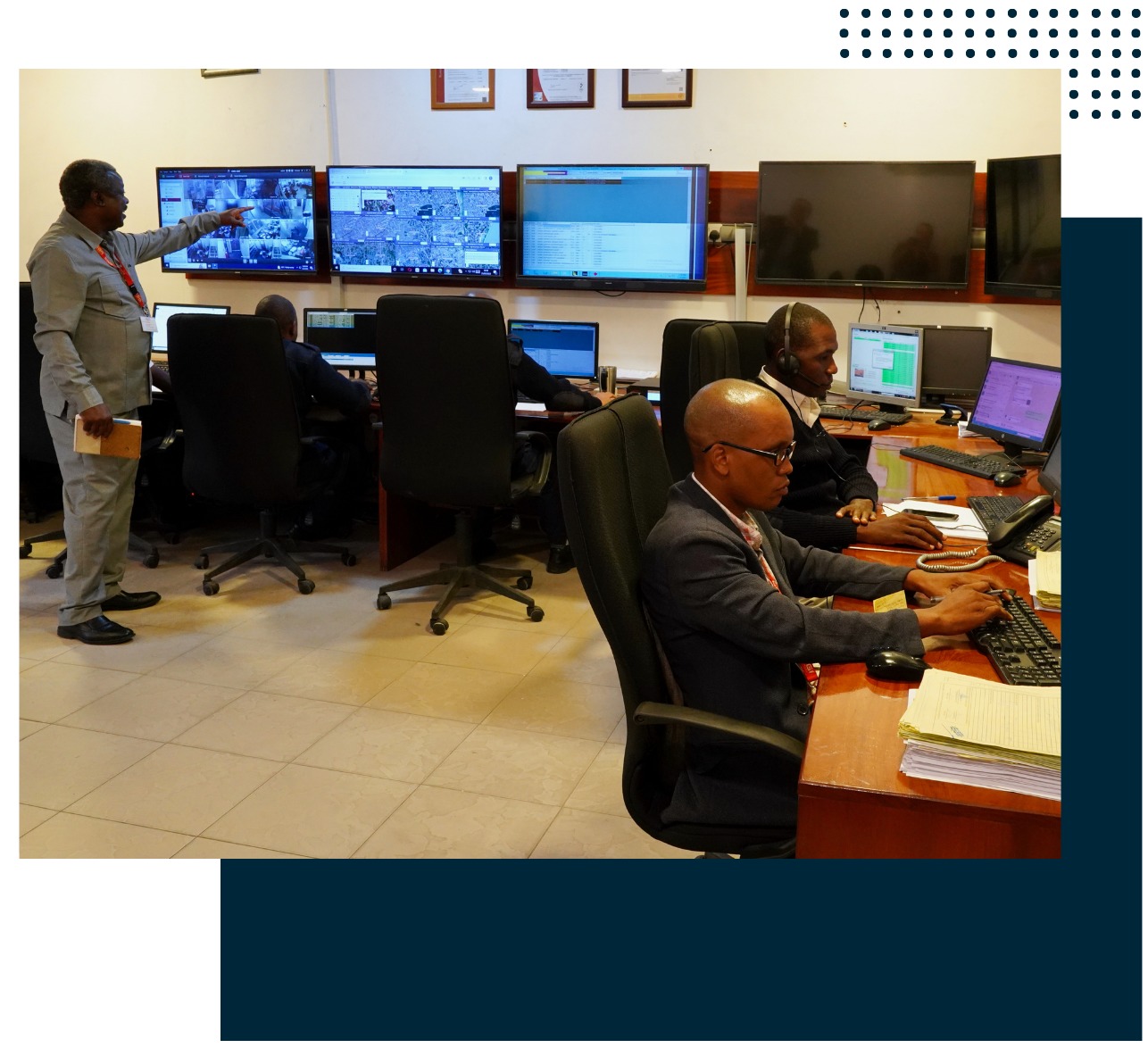 SGA Security offers a comprehensive range of security services utilising advanced technology and intelligence gathering to detect and prevent security threats. SGA Security services include guarding solutions with day and night guards, mobile patrols, diplomatic protection, and guard alert patrol systems. They offer alarm response services through their 24/7 control rooms for immediate dispatch. SGA also caters to businesses with fleet management and asset tracking systems, ensuring effective oversight. Additionally, they specialise in cash-in-transit and cash management, using fully armoured vehicles equipped with advanced tracking and monitoring systems managed from their control rooms.
In addition to these core offerings, SGA Security provides a range of other services such as IoT Home Security Systems, Closed Circuit Television Systems, Vehicular Pedestrian Access Control Systems, Risk Assessment & Risk Management, Employee Time & Attendance Systems, Occupational Health & Safety Training, Fire Detection & Fire Suppression Systems, K-9 Services, Facilities Management, and electric fences, among others. "By combining these services, SGA Security offers a comprehensive package tailored to meet the specific security requirements of each client", adds Jules Delahaije, SGA Security's CEO.
Operating primarily in Kenya, Uganda, and Tanzania, SGA has established a physical presence in these countries. However, the company also offers business support to its existing clients in other African countries, including the Democratic Republic of the Congo, Rwanda, Burundi, and South Sudan. The company plans to expand its operations and establish a physical presence in these countries in the near future, further strengthening its regional reach.
Navigating Security Challenges with High Ethical Standards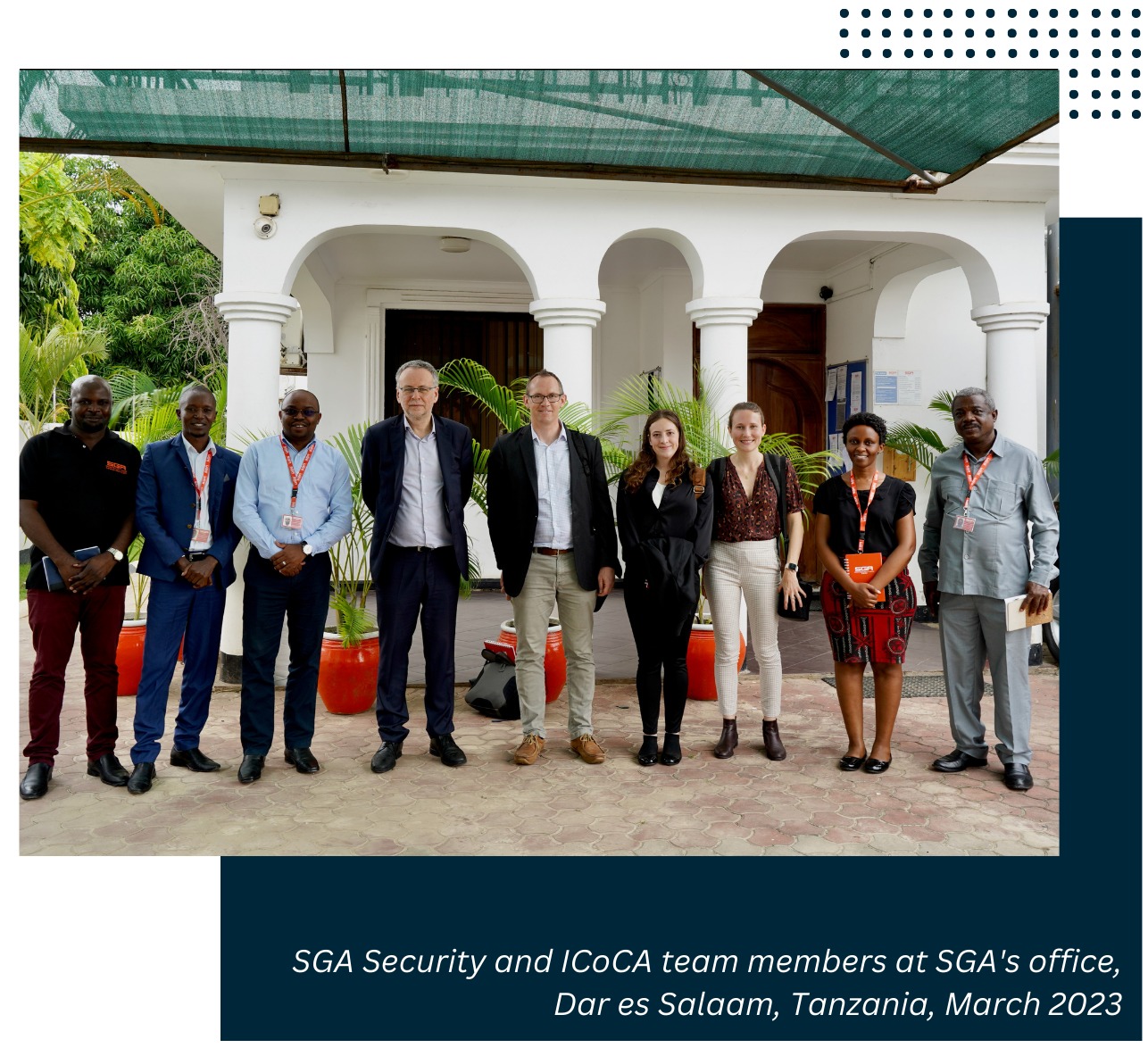 The company has received recognition from various entities and holds ISO 18788:2015 certification, which is the highest global standard for private security companies. Operating a responsible security company in East Africa comes with its own set of challenges. According to Mr. Delahaije, the private security sector has often struggled with regulation, leading to the proliferation of numerous firms that tarnish the industry's reputation. Therefore, SGA Security took the initiative to obtain ISO 18788:2015 certification which certifies that the company complies with the UN's sustainable goals for human rights, the International Code of Conduct, and the monetary convention.
In Kenya, the Private Security Regulatory Authority (PSRA) has taken significant steps to streamline the industry by licensing private security companies that meet defined standards. It has established a private security tier system, classifying security companies into different tiers based on their size, capabilities, and compliance with industry regulations. Tier 1 consists of large companies that meet rigorous standards and provide comprehensive security solutions. Tier 2 includes medium-sized companies, while Tier 3 comprises smaller firms. In the future, this system should help clients and stakeholders evaluate security providers based on their specific needs and contributes to the professionalisation of the private security industry in Kenya. "SGA Security was the first Tier 1 company in Kenya to receive a license, showcasing our commitment to providing unparalleled services", explains Mr. Delahaije. SGA joined ICoCA as a Certified Member in June 2022, underscoring their dedication to upholding the highest standards in the industry.
"Joining ICoCA serves as a validation of SGA Security's values, commitment to quality, and adherence to ethical practices", develops Mr. Dalahaije.
Embracing Technological Advancements and Evolving Security Trends
Another challenge faced by security companies is the rapid advancement of technology-oriented security solutions in the day-to-day running of security service provision. While technology may replace certain roles traditionally performed by guards, SGA Security acknowledges this shift as an opportunity to leverage technological advancements alongside their highly trained personnel, to improve their services and maintain a strong position in the industry. Mr. Delahaije affirms that "the integration of cutting-edge technology enhances our ability to deliver comprehensive security solutions, ensuring we deliver services of quality to our clients".
As SGA Security celebrates 54 years of operation, the company remains committed to adapting to emerging security trends, complying with regulations, and offering affordable security services that respect human rights and protect the interests of their clients.
To learn more about SGA Security, visit their website.