CENTRE DU COMMERCE INTERNATIONAL POUR LE DÉVELOPPEMENT – CSO PROFILE
15/06/2023
Profile
Centre du Commerce International pour le Développement (CECIDE): Promoting Sustainable Development in Guinea
ICoCA CSO Member since March 2021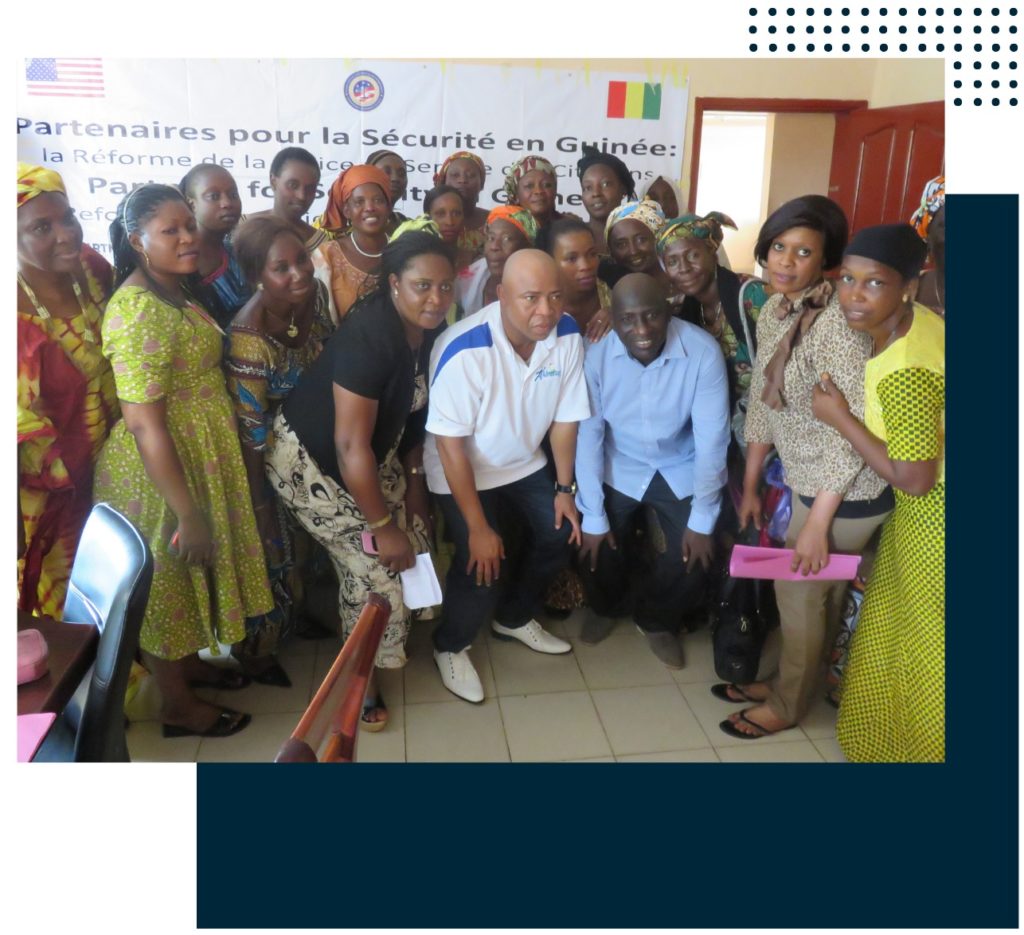 Promoting Social and Economic Rights: CECIDE's role in Sustainable Development in Guinea
Centre du Commerce International pour le Développement (CECIDE) is a Guinean non-governmental organisation (NGO) that brings together dedicated actors for reflection and advocacy towards development. "Our aim is to promote and protect the social and economic rights of vulnerable populations, by encouraging the active participation of society's stakeholders in the sustainable development process", explains Aboubacar Diallo, Executive Director of CECIDE. The organisation's mission is to combat poverty and inequality by encouraging active citizen participation in sustainable development, with the vision of building communities where socio-economic and cultural rights are respected. With this in mind, CECIDE is committed to promoting and defending the socio-economic and cultural rights of local communities in Guinea, thereby helping to build the capacities of state and non-state actors in various development fields such as mining, governance, agriculture, trade, security and the environment.
CECIDE's Role in Security Sector Reform in Guinea
According to Mr. Diallo, CECIDE stands out as one of the few Guinean NGOs working on security issues in general, and the only one to focus specifically on the supply chain of civilian private security services. In 2019, in partnership with the Observatoire sur la Gouvernance de la Sécurité Privée en Afrique and with financial support from the Geneva Centre for Security Sector Governance (DCAF), CECIDE conducted a study entitled "Analyse Prospective du Secteur de la Sécurité Privée en Guinée". This study revealed the existence of a significant legal gap between existing legislation and the constantly evolving private security landscape in the country. It also highlighted the challenges facing Guinea, private security companies and private security agents. These challenges include the inadequacy of administrative acts, the determination of the types of activities that can be entrusted to private security companies, the means by which the State controls the activities of these companies, the measures to be taken in the event of violations of human rights and international humanitarian law, and the establishment of redress mechanisms to provide effective reparation to victims. The study also identified the entity responsible for overseeing the operations of private security companies and their personnel.
CECIDE and ICoCA for Ethical Private Security in Guinea
"With this study, CECIDE became aware of the importance of pushing the state and private security companies to comply with ethical, moral and human rights standards, as well as good practices in the private security sector", says Mr. Diallo.
With this in mind, CECIDE joined ICoCA in 2021, and is to date the only Guinean NGO to be a Member of the Association. This membership has enabled it to benefit from training on the International Code of Conduct (the Code) and humanitarian law, reinforcing its commitment to ethical standards in the private security field. In close collaboration with ICoCA, CECIDE is working to inform and raise the awareness of Guinean private security players with a view to their general adherence to the Code, thus enabling standards to be monitored and players to be guided.
22 Years of Commitment and Achievements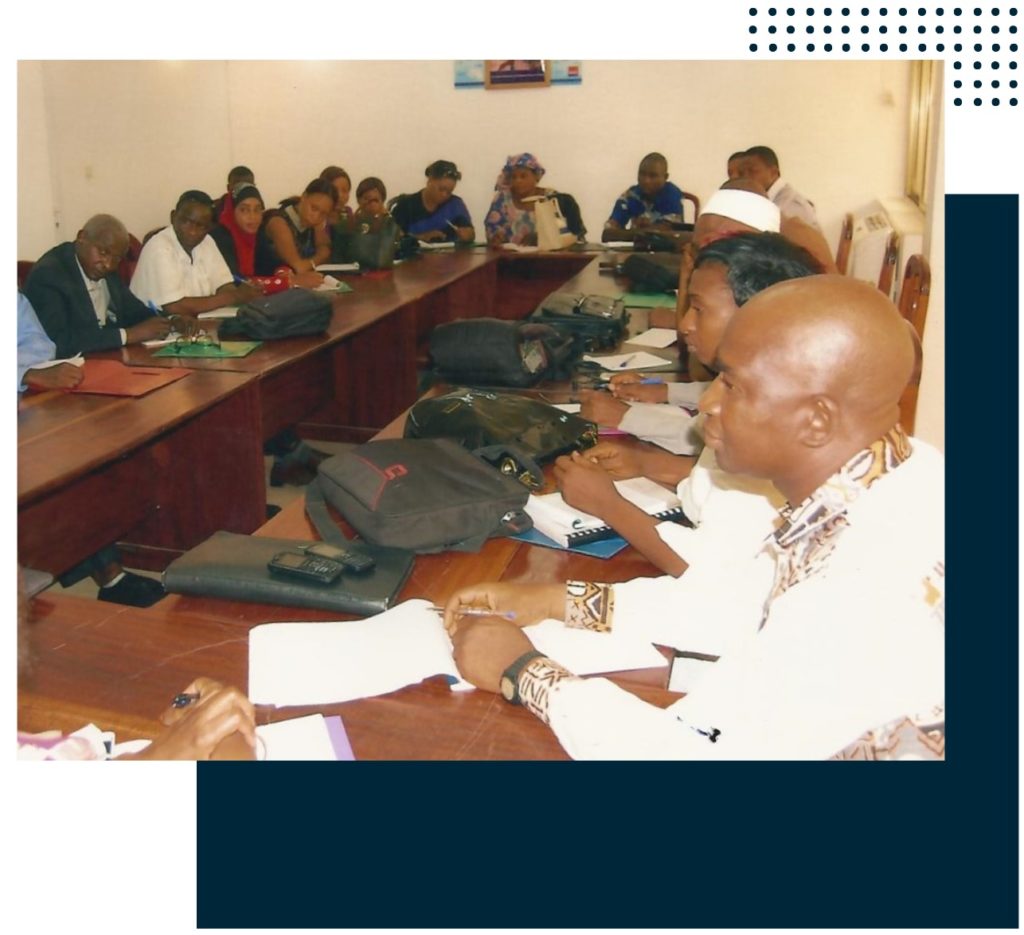 CECIDE, with its 22 years of experience serving local communities and security sector reform in Guinea, has played a key role in making significant contributions in this area:
Development of the National Defense and Security Policy (PNDS).
Organisation of roundtables on the role of civil society players in security sector reform, focusing on the notion of human security.
Participation in local security diagnostic studies in the communes of Kaloum, Dixinn, Kindia, Kankan and Siguiri.
Conduct of a prospective study of the private security sector in Guinea, aimed at analysing its prospects.
Creation and support of the Office de Régulation des Agences de Sécurité et de la Protection Civile (ORASPC), established by decree D/2022/0544/PRG/CNRD/SSG of November 16, 2022.
Development of a program of media campaigns to promote awareness of the regulatory texts governing the private security sector in Guinea.
While continuing to contribute to national initiatives aimed at improving oversight and accountability in the private security sector, Mr. Diallo adds that CECIDE also seeks to establish links between actions taken at national level and regional, continental and international efforts to promote good governance in the sector. "By promoting coordination and cooperation, CECIDE aspires to strengthen the transparency and effectiveness of private security practices at all levels", concludes Mr. Diallo.
To learn more about Centre du Commerce International pour le Développement, visit their website.