Mission Background & Objectives
Between November 13-18, 2022, ICoCA undertook its second mission to the Nigeria.  The objectives of the Mission were to: meet with ICoCA Member and Affiliate companies to discuss their efforts to implement the Code; meet with prospective companies and PSC clients to raise their awareness about the Code and the Association; meet with Member civil society organisations (CSOs) to discuss human rights concerns related to private security in Nigeria; meet with the regulator to discuss existing synergies and the opportunity for the government of Nigeria to join ICoCA.
During the mission, four staff from the ICoCA Secretariat travelled to Lagos, Abuja and Port Harcourt and met with ICoCA Member and Affilitate companies, Member CSOs, clients, prospective companies and the regulatory authority.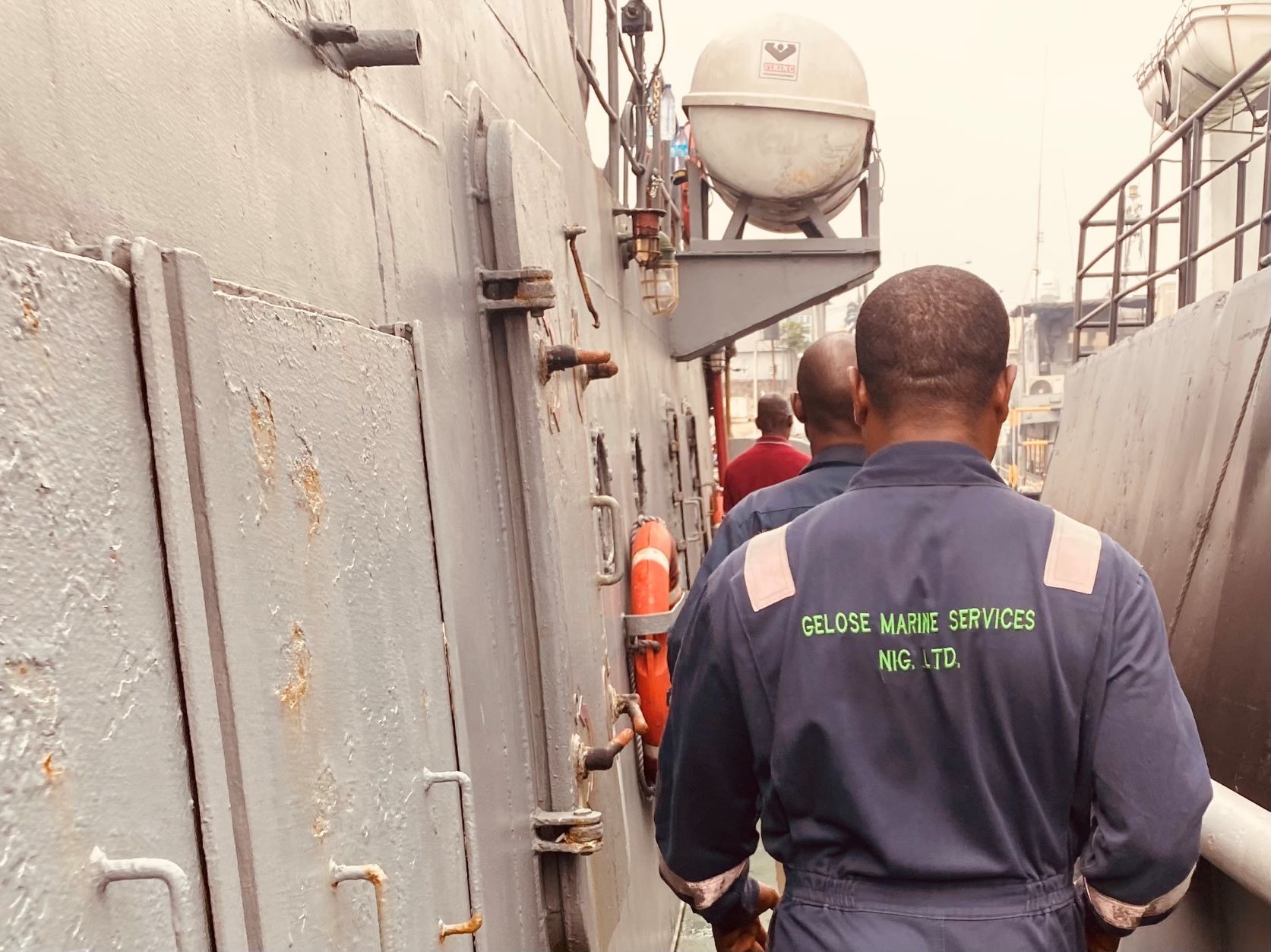 Understanding the Security Landscape in Nigeria
Nigeria is plagued by multiple security challenges and political instability. Violent crime is present throughout the country and represents a risk for both local nationals and foreigners. High levels of unemployment and corruption, low labour standards and police crimes against civilians frequently trigger street demonstrations and strike actions which have at times turned violent.
The Position of Private Security
The demand for private security services in Nigeria is high. The industry has grown thanks to the security challenges in the country and due to the shortage of public security. Research conducted by ICoCA CSO Members in 2022 suggests that between 1,500 and 2,000 companies operate in the country, employing over 800,000 people, more than double the roughly 350,000 police officers.
Security providers range from single individuals offering guarding services, to both licensed and unlicensed PSCs as well as military and police personnel subcontracted to perform private security functions. PSCs offer a wide range of services, from traditional security services – such as static guarding, mobile patrols and journey management – to less conventional services like intelligence gathering, surveillance and broader operational and logistical support for public security forces.
It is forbidden for PSC personnel to carry guns, though discussions about the opportunity of arming private security personnel are ongoing. For armed services, police or navy officers  (for maritime security) are subcontracted. This practice of subcontracting public security for private security functions is criticised by civil society organisations and other stakeholders for diverting public security away from local communities for the benefit of those who can afford to pay, leaving communities more vulnerable.
The Regulatory Authority
The PSC licensing and regulatory authority in Nigeria is the Nigeria Security and Civil Defence Corps (NSCDC), housed within the Ministry of Interior (MoI). Together with the Department of State Security (DSS), NSCDC vets PSCs and issues annual licenses to operate, oversees the industry and delivers training to personnel.
PSC Clients
Both public and private institutions contract private security services in Nigeria. The main users of these services are extractive and shipping companies in the Niger Delta and the Gulf of Guinea. Other noteworthy consumers are commercial clients such as banks, hotels and factories, as well as foreign embassies. The local government contracts PSCs to secure government buildings and public schools.
Human Rights Challenges
Poor working conditions of security personnel are the main human rights issue characterising the industry in Nigeria. The government mandated minimum wage is 30,000 Nigerian Naira (NGN) per month, approx. USD 67, which, thanks to inflation, no longer even covers the cost of a sack of rice. In practice the law is often not enforced and many PSCs, especially unlicensed ones, pay their guards as little as NGN 20,000 per month.
Contracted 12-hour shifts, 6 days per week are the norm in Nigeria, as in many other countries. This equates to 72 hours per week. Inflation has also impacted the cost of transportation, resulting in many guards now choosing to work 24hr/48hr/72hr shifts in order to minimise the number times they commute to work. Others will sleep on site for the entire work-week, wherever they can find a place to rest. Extremely long shifts and lack of adequate rest are deemed to significantly impact the quality of work, resulting in higher risks for clients.
Lack of training for PSC personnel is also a serious concern, with few companies having human rights training in place.
Civil Society Engagement
ICoCA can rely on a well-developed civil society network in Nigeria, with trusted civil society Member partners experienced at engaging with PSCs and advocating for policy reforms to address human rights issues related to private security. During the mission, AfriLaw led two training sessions for non-Member PSCs, including executives from the Association of Licensed Private Security Practitioners of Nigeria (ALPSPN).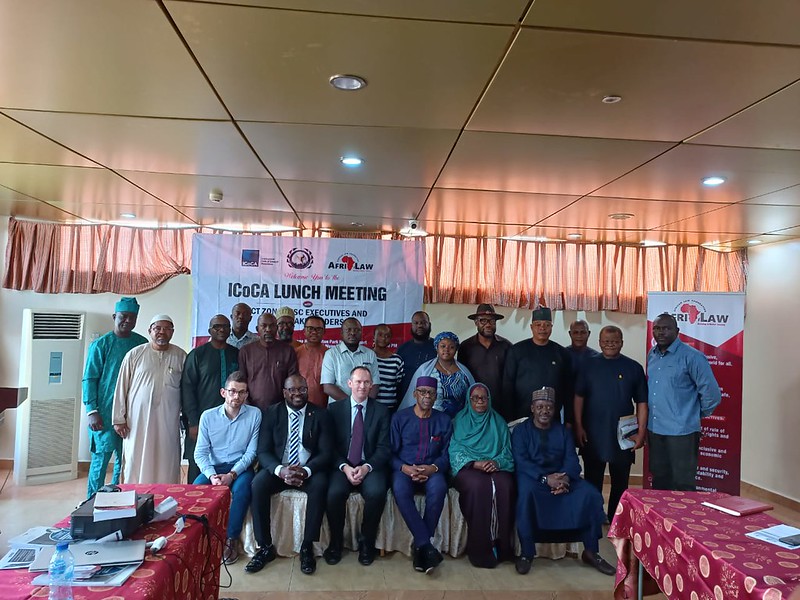 Engagement with NSCDC

AfriLaw also facilitated a meeting in Abjua between ICoCA respresentatives and NSCDC, chaired by the NSCDC Commandant General, Dr Ahmed Abubakar Audi. At the meeting, Dr. Abubakar outlined opportunities for collaboration between NSCDC and ICoCA, particularly related to training and committed to recommending to relevant government departments that Nigeria join the Association.