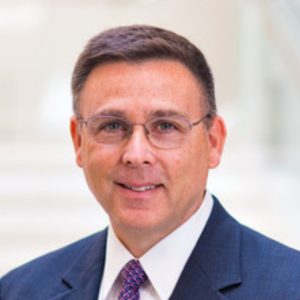 Dr. Gary Corn
Director of the Law, Technology & Security Program, the American
University Washington College of Law
Gary Corn is the Director of the Technology, Law & Security Program
and Adjunct Professor of Cyber and National Security Law at American
University Washington College of Law; a Senior Fellow in Cybersecurity
and Emerging Threats at the R Street Institute; a member of the
Editorial Board of the Georgetown Journal of National Security Law and
Policy, a member of the American Bar Association Standing Committee on
Law and National Security, and the Founder and Principal of Jus Novus
Consulting, LLC. A retired U.S. Army colonel, Corn previously served as
the Staff Judge Advocate to U.S. Cyber Command, as a Deputy Legal
Counsel to the Chairman of the Joint Chiefs of Staff, the Operational
Law Branch Chief in the Office of the Judge Advocate General of the
Army, the Staff Judge Advocate to United States Army South, on detail
as a Special Assistant United States Attorney with the United States
Attorney's Office for the District of Columbia, and on deployment to the
former Yugoslav Republic of Macedonia as part of the United Nations
Preventive Deployment Force and as the Chief of International Law for
Combined Forces Command, Afghanistan. Corn has published numerous
articles, book chapters, and blog posts, including in the American
Journal of International Law, The Temple International and
Comparative Law Journal, the Vanderbilt Journal of Transnational Law,
and on Lawfare, Just Security, Articles of War, and Modern Warfare
Institute. He received a JD from the George Washington University, a BA
in International Relations from Bucknell University, an LLM in Military
Law from the U.S. Army Judge Advocate General's Legal Center and School,
and an MA in National Security Studies from the United States Army War
College. He is also a graduate of the Escola de Comando e Estado Maior
do Exército do Brasil (Command and General Staff College of the
Brazilian Army).