ICOCA'S 10TH AGA INFORMATION AND REGISTRATION
01/11/2023
Event, News Highlights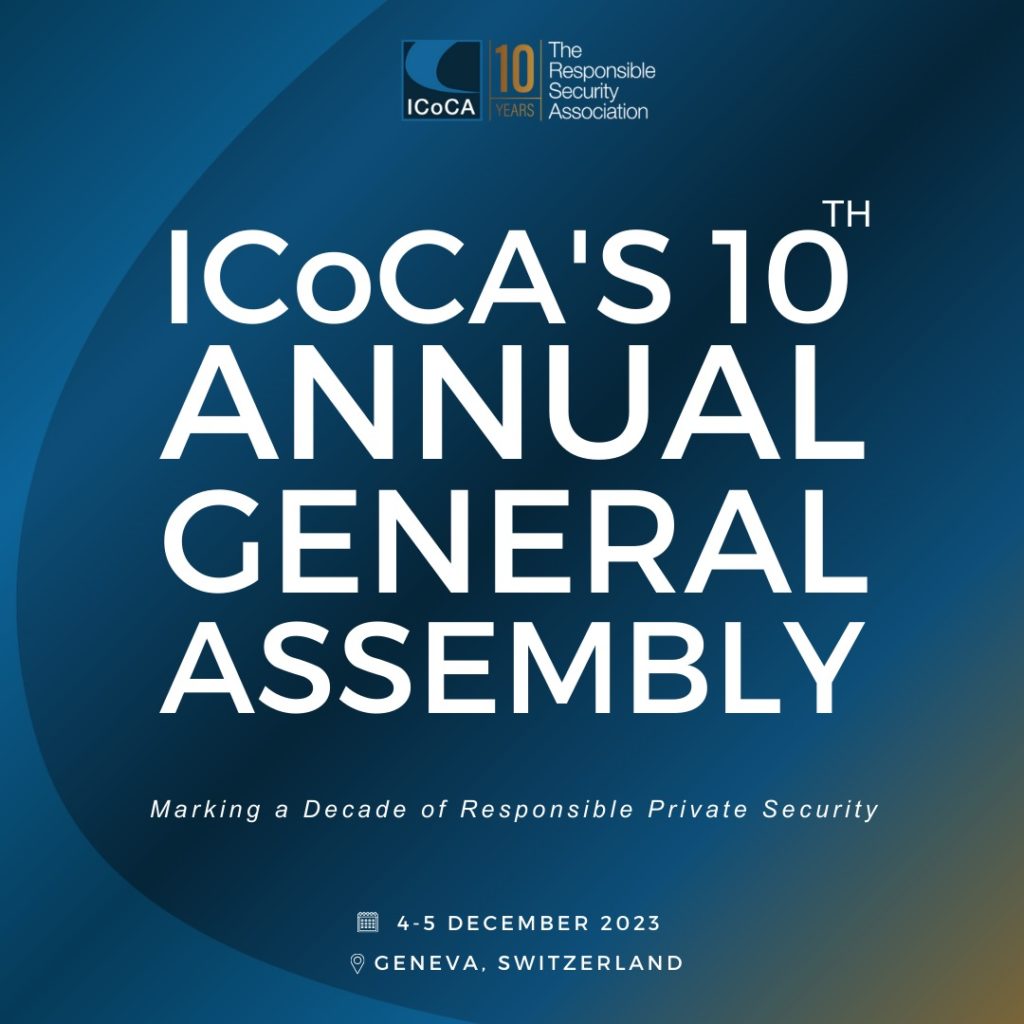 On 4 and 5 December 2023 ICoCA will hold its 10th Annual General Assembly (AGA) in Geneva, Switzerland.
The AGA serves as a vital platform for fostering collaboration, networking, knowledge sharing, and driving meaningful discussions on critical issues surrounding responsible private security. During this two-day event, ICoCA Members, Affiliates and Observers will participate in engaging panel discussions and interactive workshops.
Please note that this event is open only to ICoCA Members, Affiliates and Observers – any other registration will not be accepted.
The tentative programme and accommodation options are shared below.
---
PROGRAMME
Please note that the below programme is still a draft and subject to updates
Dates: 4 & 5 December 2023
Venue: FER Genève, rue de Saint-Jean 98, 1201 Geneva, Switzerland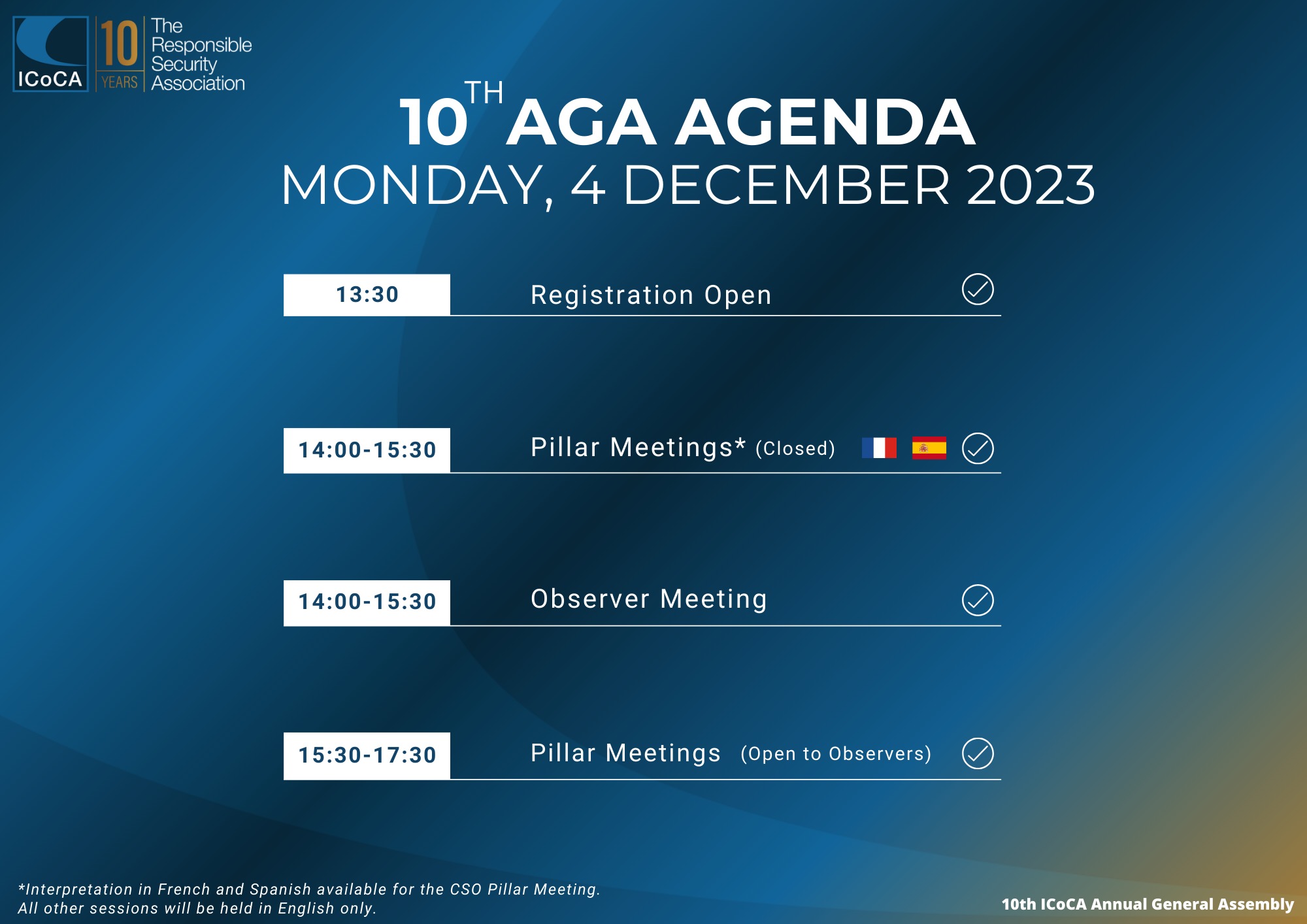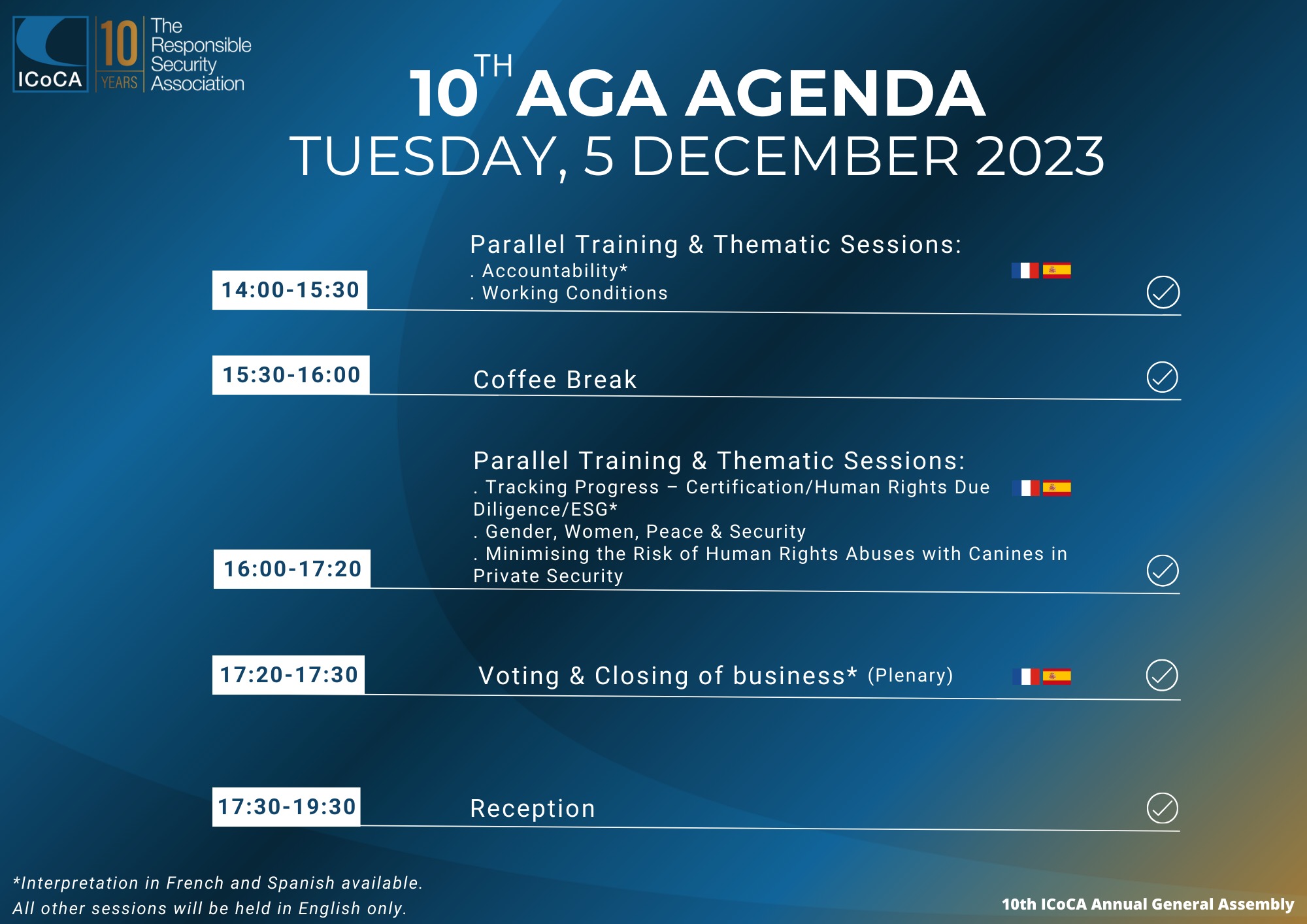 ---
ACCOMMODATION
Plan your visit and book your accommodation with one of our partner hotels: