Pinnacle Security Limited: Comprehensive Services and Global Reach from Ugandan Roots
ICoCA Certified Member since April 2023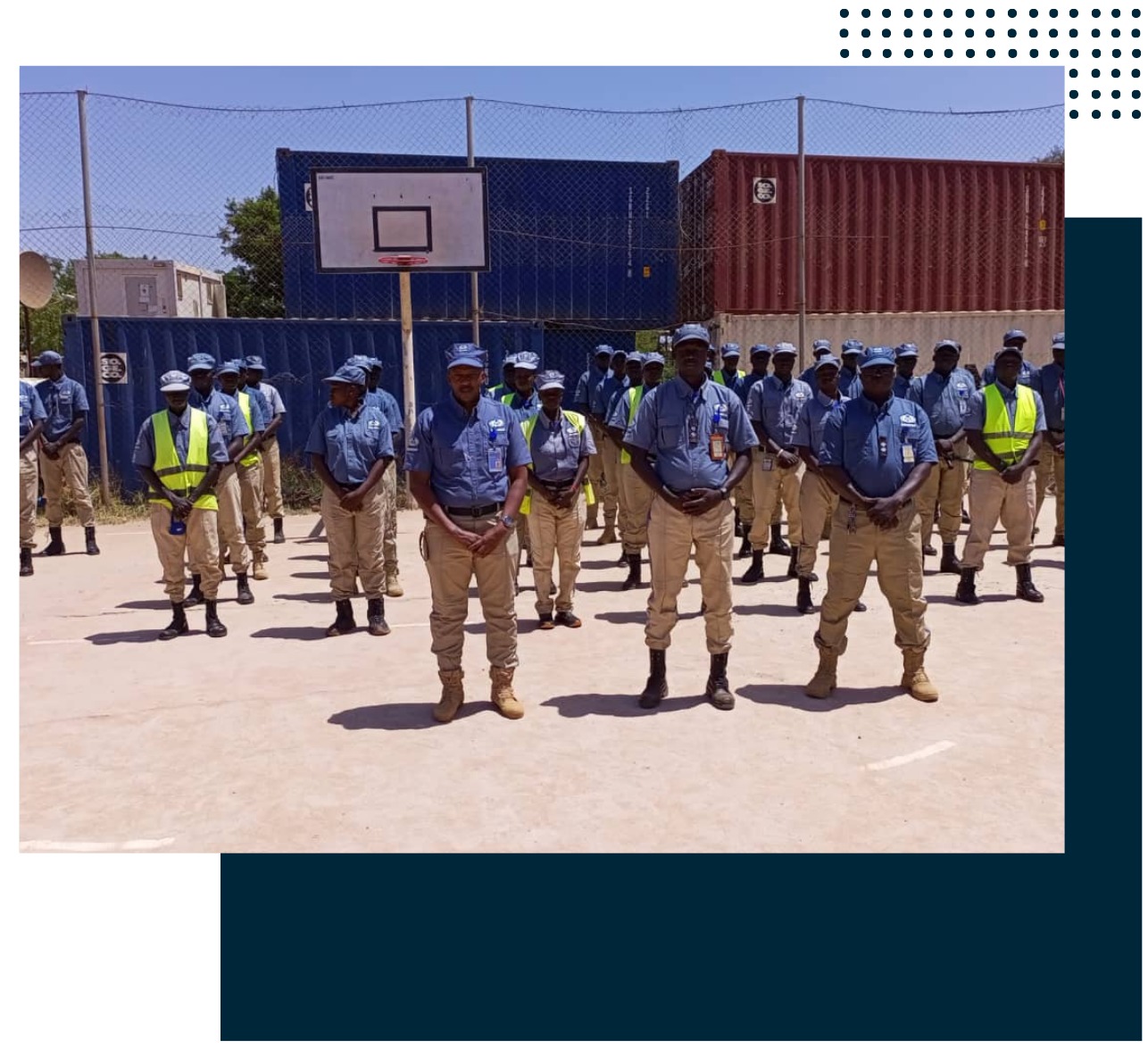 Empowering Private Security Services
Pinnacle Security Limited (Pinnacle) is a privately-owned private security company that was established in 2009 with the aim of providing efficient and cost-effective security services. This objective has been achieved through the formation and maintenance of partnerships with key stakeholders, such as the public and private sector, development partners, and individuals who share a passion for national, regional, and international development.
Currently employing a staff of 3,000 personnel, the company was initially established and incorporated in Uganda. Since then, it has expanded and now operates with offices in South Sudan and Tanzania. It also undertakes security assignments in diverse locations such as DRC, Dubai, Iraq, and the USA, and is in the process of further expanding its operations to include upcoming assignments in Burundi, Kenya, and Somalia.
The company offers a wide range of both customised, comprehensive security and safety services, always prioritising the client's needs and requirements. Some of these services include: Site Management (Manned guarding), Alarm Response, K-9 (Canine), VIP Protection and Escort Services, CCTV Surveillance, Access Control, Fire Fighting and Emergency Rescue, Criminal and Civil Investigations, as well as supply of all security related equipment.
Pinnacle's mission and vision are firmly rooted in its core values of integrity, loyalty, honesty, efficiency, responsibility, creativity, adaptability, and teamwork, which guide its operations regardless of industry or scale. Additionally, the company provides specialised security services tailored to each client's unique needs, leveraging global expertise and an excellence-driven strategy, all while being attuned to the nuances of local environments and cultures. "This approach is underpinned by our ongoing dedication to research, innovation, and development, ensuring that our services remain at the forefront of the industry, in alignment with the ever-evolving trends", adds Mr. Moses Baryamujura, the CEO and Founder of Pinnacle Group.
Navigating Challenges in High-Risk Environments: A Closer Look at Pinnacle Security's Resilience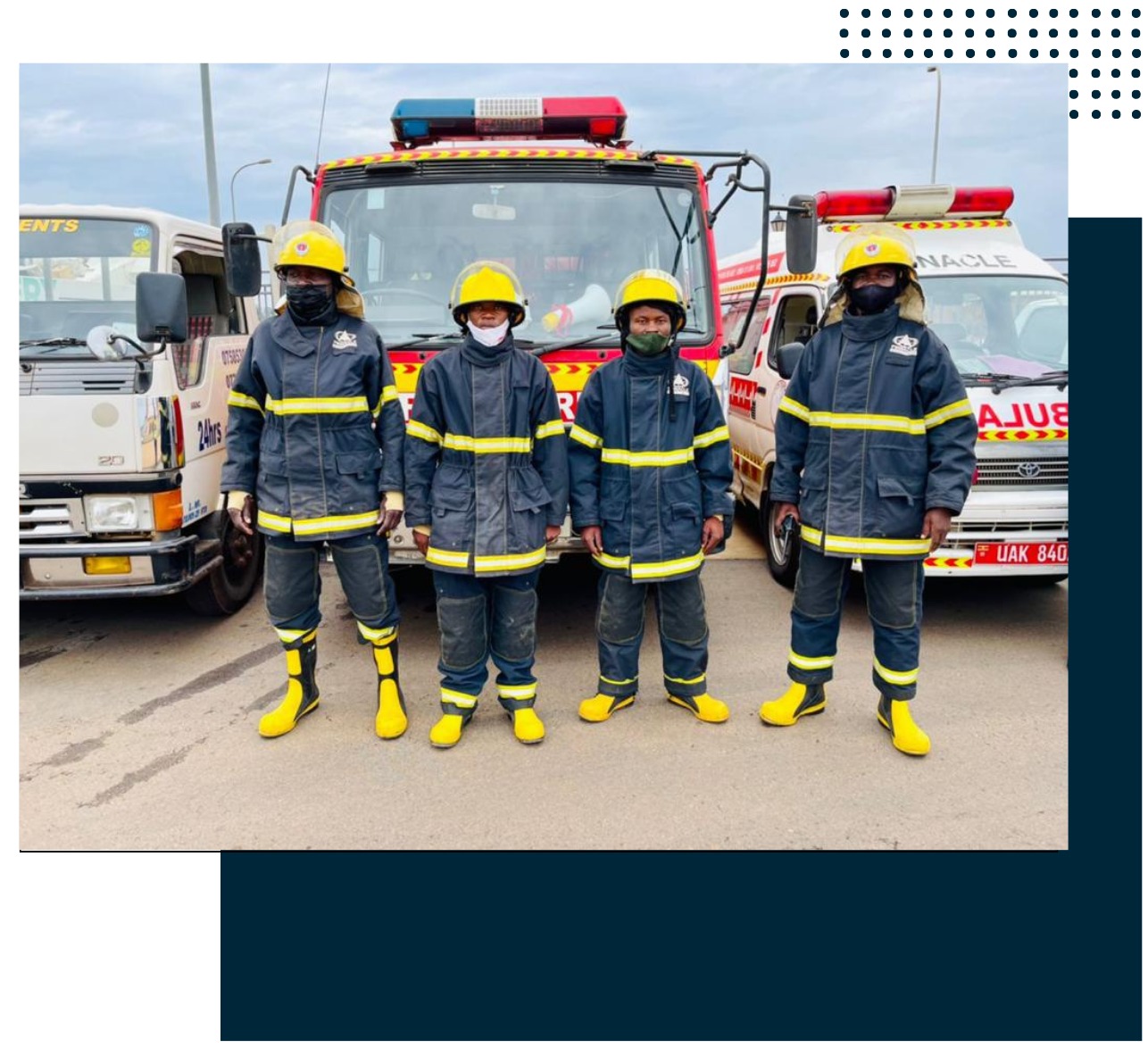 Operating in a responsible way in high-risk environments comes with its own unique challenges. The company's operations are directly impacted by political instability in some of the neighbouring states or operational locations, as well as major world conflicts like the ongoing Ukraine-Russia dispute. These political complexities contribute to escalating equipment and supply costs while the company must uphold consistent service pricing despite fluctuating market rates.
Global pandemics, exemplified by the COVID-19 crisis, have also had a profound impact on the guard force and lockdown periods necessitated heightened security protocols at all safeguarded facilities. As a sector reliant on human resources, pandemics such as the COVID-19 one exerted substantial influence at individual and organisational levels. Nonetheless, the company has endured the effects and impacts of COVID-19, as well as other disease outbreaks such as Ebola and others, and remains steadfast in delivering pre-pandemic service levels to clients.
Additionally, challenges stemming from economic instability may swiftly compromise the quality and delivery of Pinnacle Security's services, due to fixed rates on some contracts with minimal or no room for negotiation or amendment. For example, contracts signed for duration of 12 to 60 months, regardless of rising expenses for security equipment, measures, and technology. In more isolated cases, the failure of clients to honour contractual commitments can also significantly disrupt the company's services and business projections.
ICoCA Membership: Raising Security Standards and Meeting Future Challenges
Pinnacle joined ICoCA with the objective of enhancing its management systems, thereby enabling them to better serve both their internal and external clients.
"Becoming a member of ICoCA opens up a range of opportunities on the international stage. Several of Pinnacle Security's current clients demand the level of ICoCA standardisation, serving as a positive indicator of the company's commitment to responsible operations and thorough due diligence within this field", explains Mr. Giel Pretorius, Pinnacle's Quality Control & Quality Assurance Manager.
Pinnacle Security Limited and ICoCA are at a crossroads of opportunity and challenges. A core challenge that calls for flexible and creative solutions is the evolving landscape of customer needs and unpredictable requirements. Simultaneously, the persistent spectre of international security threats poses a collective challenge for ICoCA and its Members, highlighting the necessity of a coordinated strategy to address these concerns.
Amidst these challenges, a compelling opportunity emerges in expanding ICoCA's outreach and presence within the regions of Pinnacle Security's operations, thereby fostering greater collaboration, comprehension, and adherence to the Association's principles.
Successfully navigating these challenges while leveraging these opportunities will play a pivotal role in shaping the trajectories of both the Association and Pinnacle Security in the years ahead.
To learn more about Pinnacle Security Limited, visit their website.