New Nigeria Foundation: Driving Positive Change and Sustainable Development in Nigeria
ICoCA CSO Member since March 2016
Creating a Lasting Impact
The New Nigeria Foundation (NNF) is a non-governmental organisation (NGO) with a mission to drive positive change and sustainable development. Headquartered in Lagos, NNF operates with additional office in Warri, Delta State. The foundation's dedicated team of 30+ individuals works collaboratively to implement projects and create sustainable impact across  the states in Nigeria.
NNF is a multi-sectorial NGO, focusing on community development, advocacy, monitoring and evaluation, facilitation of community-company relationships and training for development. NNF also tackles issues of education, health, agriculture, research, and governance. The foundation is committed to addressing social, economic, and environmental challenges in Nigeria, and strives to influence policy decisions and equip individuals and communities with the necessary skills for sustainable development.
NNF has garnered recognition for its work, pioneering Civil Society Organisation (CSO) networking and partnership activities, including CSO Roundtable on Agriculture and Climate Change, Corporate Social Responsibility (CSR) Awards in Nigeria, and ICoCA partnership. These collaborations and activities, covering all parts of Nigeria, highlight NNF's commitment to building networks and amplifying the impact of its initiatives.
NNF and ICoCA Collaborative Initiatives for Advancing Security Standards in Nigeria
In March 2016, NNF joined ICoCA "to advocate for the inclusion of private security in finding solutions to Nigeria's enduring security challenges, as well as on a global scale", expresses Fred Nwogu, Senior Programmes Manager at NNF.
The Foundation is dedicated to promoting accountability for private security operatives in cases of human rights violations, aligning with the principles advocated by ICoCA. Leveraging its participation in other related coalitions, such as the Voluntary Principles Initiative (VPI) steering committee, Mr. Nwogu believes that NNF is well-equipped to share valuable experiences and practices, facilitating mutual learning and reducing the learning curve for both organisations.
NNF and ICoCA have therefore been collaborating since 2016 to foster knowledge sharing, strategic planning, and capacity building to elevate private security standards and promote the protection of human rights in Nigeria. In 2017, the two organisations partnered to organise the inaugural ICoCA visit to Nigeria, which resulted in the recruitment of additional Members within the country.
In 2021, NNF collaborated with ICoCA to conduct a comprehensive study in Nigeria. This study aimed to enhance the knowledge base for CSO Members and the ICoCA Secretariat, ultimately strengthening ICoCA's mission to improve private security standards. The study provided valuable insights into the private security industry in Nigeria, identifying gaps and national trends concerning human rights within this sector.
Furthermore, NNF actively contributed to the development of ICoCA's strategic document, and the Foundation also joined forces with ICoCA to host a webinar series on security in Nigeria, which commenced in 2019 and is still ongoing.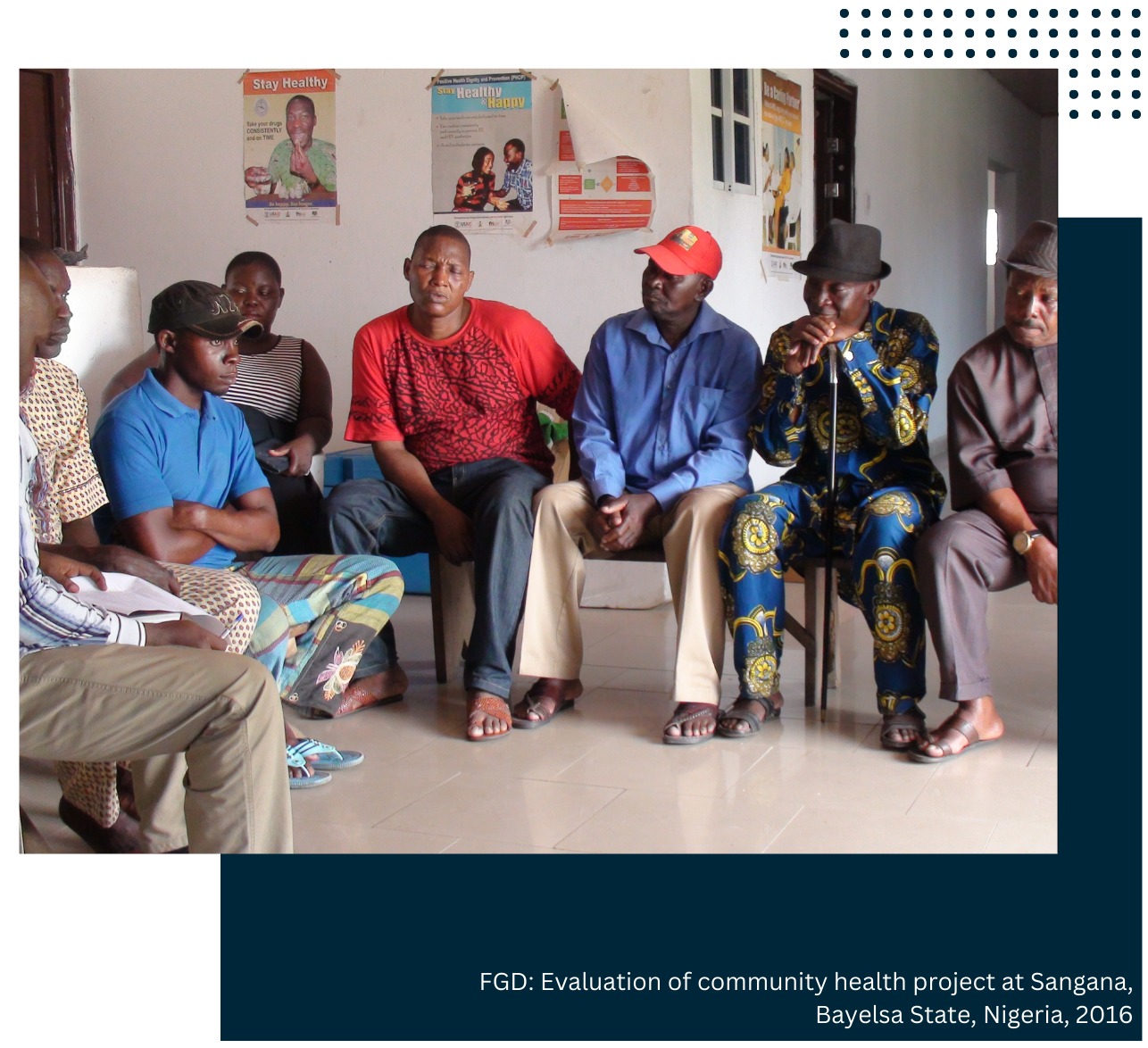 Securing Recognition and Expanding Horizons
Navigating the private security landscape in Nigeria presents several challenges, with "one key hurdle being the need to establish the recognition of ICoCA standards as a Key Performance Indicator for the procurement of private security services by the government and other security services users", according to Mr. Nwogu. Additionally, the limited number of corporate memberships of ICoCA in Nigeria has an impact on CSOs' monitoring activities, making them more difficult.
However, amidst these challenges lie immense opportunities for ICoCA in Nigeria. The private security sector in the country is still in its early stages, offering a fertile ground for ICoCA's involvement. By introducing codes of practice for security providers, Mr. Nwogu believes that ICoCA can contribute to bringing professionalism and technical capacity to this rapidly growing sector, which comprises over one million organisations and personnel.
Learn more about the New Nigeria Foundation by visiting their website.