PEREGRINE RISK MANAGEMENT – COMPANY PROFILE
16/03/2023
Profile
Peregrine Risk Management: Securing With Integrity
ICoCA Certified Member since September 2022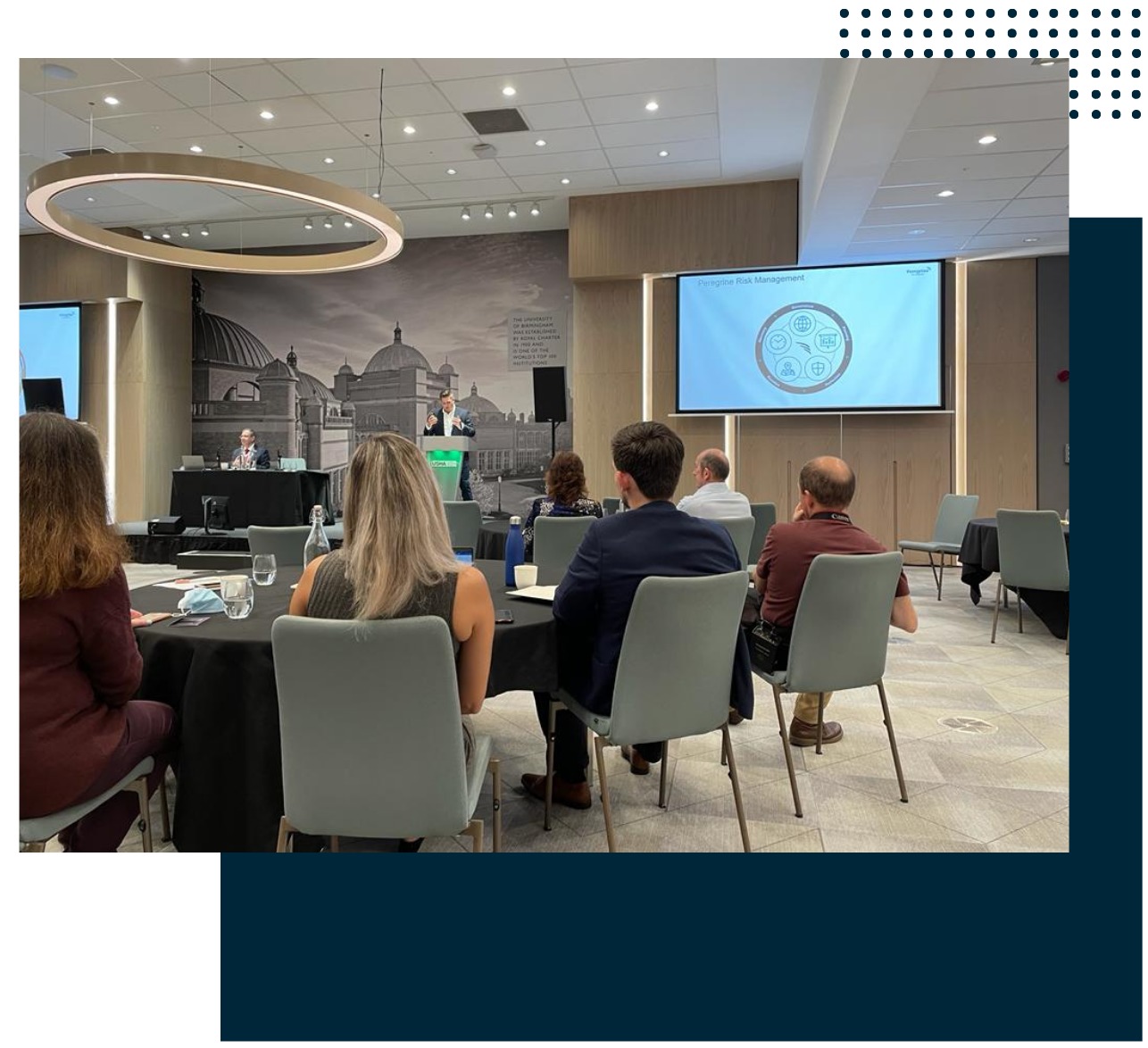 Ethical Standards for Private Security
Peregrine Risk Management (Peregrine) has more than forty years of experience providing private security and risk management services to its global clientele. The company is renowned for its physical security, consulting, travel risk management, training, asset tracking, intelligence gathering, and more. Based in Devon, England, Peregrine currently operates with fourteen permanent staff members and an estimated 300 contractors.
Peregrine names transparency, accountability, and a commitment to high governance standards as the company's central values. Its mission involves the designing, implementation, and management of private security and risk management services in environments ranging from benign to high-risk. "We incorporate the highest level of intelligence and technology in our solutions, alongside thorough planning, experience, and integrity", explains James Lawrence, Peregrine's Director.
In addition to its award-winning risk management procedures, Peregrine is dedicated to upholding human rights regulations and practises. The company became an ICoCA Certified Member in September 2022, and has demonstrated a continued commitment to both the Code of Conduct and international human rights law. "We take pride in adhering to international agreements, codes of practise, and industry standards", emphasises Mr. Lawrence. Peregrine currently holds certifications in ISO 9001:2015 (Quality Management), ISO 18788:2015 (Security Operations Management), and PSC.1-2012 (Management System for Quality of Private Security Company Operations). "Our participation in these initiatives allows us to enforce corporate responsibility and strengthen our client-centric ethos", adds Mr. Lawrence.
A Responsible Organisation in High-Risk Environments
Throughout its history, Peregrine Risk Management has taken on the difficulties of operating responsibly in complex and high-risk areas. According to Mr. Lawrence, one of the greatest obstacles Peregrine faces is "to ensure compliance in complex and challenging environments where human rights and security concerns are not seen as a priority framework and resource. This is especially pertinent when operating in a fragile and volatile threat landscape or during a time of emerging or sustained conflict."
In addition to its own Code of Ethics and Human Rights Policy, Peregrine Risk Management points to its partnership with ICoCA as a catalyst for achieving its goals and standards.
"We are proud to be an ICoCA Member and joined the ICoCA to fully commit to the Code and implement human rights and humanitarian principles", Mr. Lawrence explains. "At Peregrine Risk Management we take human rights and humanitarian law extremely seriously, and believe it is paramount."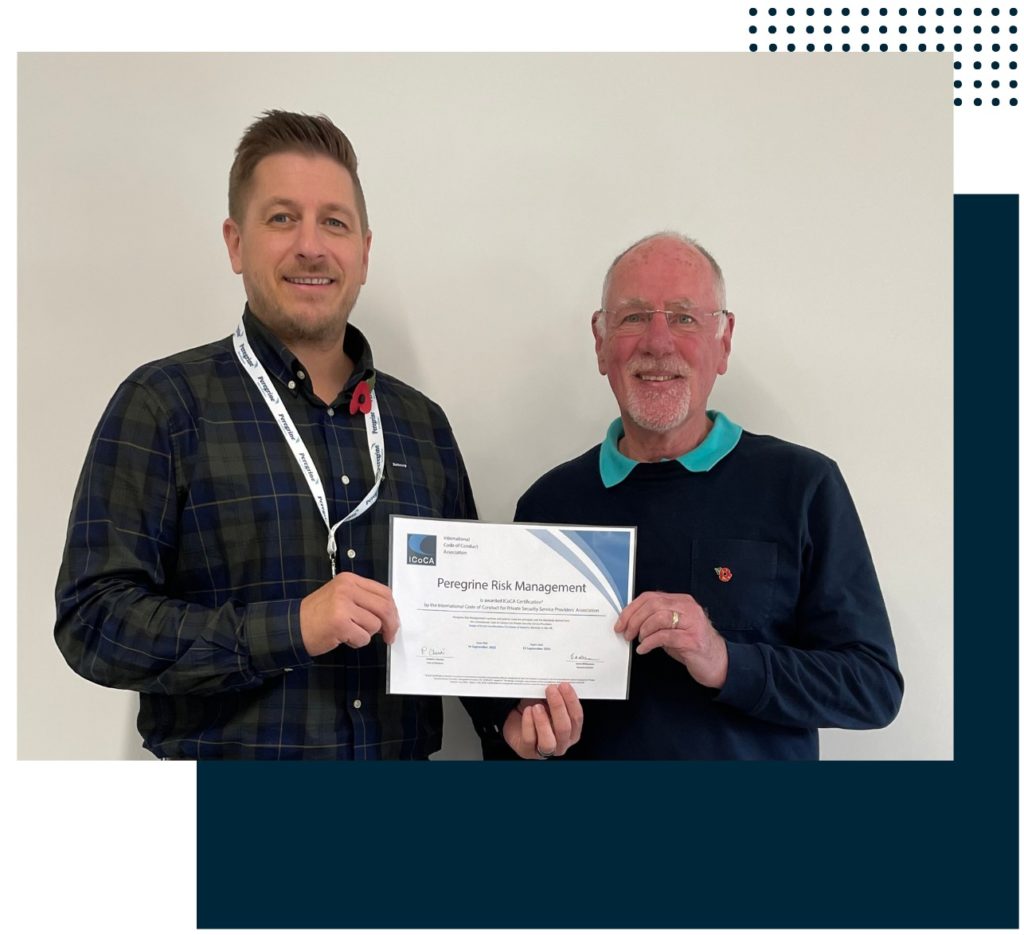 Working Together Towards a More Ethical Future
Peregrine Risk Management shares ICoCA's mission to improve the private security industry's compliance with human rights regulations and the International Code of Conduct. Mr. Lawrence believes that in the years ahead, both the Association and its Members will be tasked with "ensuring that [private security] members communicate and share the challenges faced when operating in complex and high-risk environments whilst trying to embrace the ICoCA ethos and objectives". In conjunction with the human rights focus of companies such as Peregrine, ICoCA and its Affiliates are determined to ensure a more ethical future for the world's private security sector.
Learn more about Peregrine Risk Management by visiting their website.