SEPTU GROUP – COMPANY PROFILE
15/02/2023
Profile
Septu Group: An Italian Company Providing Global Security Solutions
through Strategic Partnerships 
ICoCA Affiliate since November 2022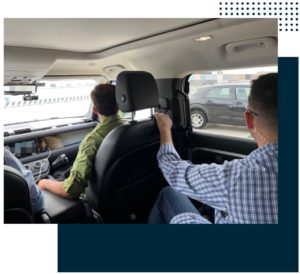 An Agile Approach to Global Security Solutions
Septu Group is a security company based in Italy that provides a range of security solutions to clients worldwide. The company has 15 permanent staff and over 25 associates and consultants, but also recruit on specific projects depending on clients' requests.
They offer a wide range of security services, including access control, close protection, and secure transportation, as well as cyber security solutions like incident response, penetration testing, and cyber defence. They also provide investigation services, such as fraud detection, asset tracing, and surveillance, including counter-surveillance measures. Septu Group's Government Solutions include special vehicles, training, secure communications, among others.
Although based in Italy Septu Group operates globally and caters to clients on almost every continent, including Europe, Asia, Middle East, Africa, and Latin America. The company offers a flexible and agile approach and can quickly deploy its own consultants or collaborate with local professionals to provide evacuation or close protection services for example. They leverage their strategic partnerships, which are carefully selected and vetted, to ensure they provide reliable and high-quality solutions to their clients in any part of the world.
Operating a responsible security company in such high-risk environments presents several challenges. According to Lulezim Gjergji, Septu Group's COO, "in-depth knowledge of local culture, law, and high-quality companies/suppliers that fit the company's standards in providing world-class services while respecting human rights, local communities, and the environment is essential".
Promoting Responsible Security by Joining ICoCA
The company decided to become an ICoCA Affiliate as it shares the Association's vision to create standards and implement a responsible approach to the expansion of the security industry globally. Septu Group wants to spearhead Italy's security industry by joining organisations like ICoCA, which they believe will be beneficial to everyone, including the company's employees, clients, and other security companies.
"We hope that ICoCA will grow until becoming a global standard for the entire security industry", says Mr. Gjergji.
In his opinion, the ICoCA platform facilitates clients' search for responsible security companies and promotes greater awareness and accountability towards universal ethical standards that encompass human rights, diversity, and other critical issues that must be integrated into the security industry's core principles.
In a fast-paced and constantly evolving world, with geopolitical, cyber, natural risks, and other global shockwaves affecting millions of people, upholding these standards demands specific tools like due diligence protocols and assessments, as well as a robust corporate culture and awareness. Mr. Gjergji believes that establishing and maintaining such protocols is achievable through partnerships, memberships, and affiliations with organisations such as ICoCA, and sees Septu Group joining ICoCA as a step in the right direction for the industry as a whole.
Learn more about Septu Group by visiting their website.